About Us
Background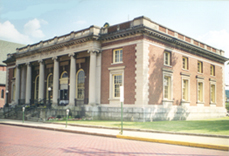 Founded in 1993, SuperUser is in the IT business; we are not electricians. We excel at innovative and practical cabling and wireless implementations for your IT deployment. We understand that your wired and wireless infrastructure serves as the foundation to your network and that it must meet the ongoing demands of your operation - quickly and easily. We understand that the technologies, the equipment, and the standards continually change. We are committed to being experts in wired and wireless technology, as well as IP-based security solutions and applying our industry expertise and experience in a practical manner to our clients' benefit.
Carolyn Newhouse advises..."SuperUser will adapt to new industry markets and opportunities to ensure that we deliver outstanding value-added services to our clients while creating challenging and enjoyable careers for our employees. We pride ourselves on our client relationships that are based upon trust, clear and concise communications and results-oriented outcomes."
Mission
SuperUser Technologies implements flawless wired, wireless, and security solutions that our clients rely on for responsive, reliable and scalable operations.
Vision
Preeminent provider of security and information transport systems (ITS) that are standards-based, reflect current and future industry direction, and are implemented flawlessly.
Core Value/Beliefs
Always provide the solution that serves the best interest of the client.
Represent ourselves and our company with respect, passion, perseverance, and consistency.
Embrace change for the growth opportunity it brings and diligently pursue the on-going education necessary to master the technology that best serves our client.