Project Showcase

DEMONSTRATES: EDUCATION INDUSTRY
Ms. Robin Loomis, IT Director
Trocaire College
360 Choate Avenue
Buffalo, NY 14220-2094
Phone: (716) 821-1210, option 2 then 5
Email: [email protected]
Description: SuperUser worked closely with IT Director on design, installation and maintenance of both the college's wired and wireless communications infrastructure to meet the connectivity needs of students, faculty, staff, and administration for the campus. Scope of work began in 2007 and originally included wireless survey, design, and deployment, as well as ongoing upgrades as new technology (11n) has become available. Project has since also expanded geographically as the college has expanded to include all wired and wireless communications infrastructure for new campus buildings as part of their expansion into Williamsville, NY and other satellite locations.
Testimonial: "SuperUser has been instrumental in providing along-term wired and wireless solution that is reliable, scalable, and manageable. Their recommendations are always practical, mainstream, and focused on maximizes our long-term ROI. "

---

DEMONSTRATES: PROJECT SCALE/CAPABILITY - Infrastructure for 10 million (unique) users
Mr. Adam Howell, Manager of Network Operations
Synacor
40 LaRiviere Drive
Buffalo, NY 14202
Phone: (716) 362-3333
Email: [email protected]
Description: SuperUser provided the design, installation, testing, and documentation of our entire communications infrastructure with 20-year manufacturer-backed warranty for GBE(1000Base-T) to all 336 work areas. Synacor requested return visit for build-out of 2nd closet and installation of an additional 240 cables due to expansion. SuperUser also instrumental in design, installation, and certification of fiber and copper cables to 31 telecommunication racks in our North American Network Operation Center(NOC) located in Atlanta, GA that has served over 10 million unique users.
Testimonial: "By choice, SuperUser is our sole provider of communications infrastructure. We most appreciate their attention to detail and understanding of industry standards and direction."
---

DEMONSTRATES: LONG-STANDING EXPERIENCE in WIRELESS INDUSTRY (2003)
Mr.Steve Fritz, Manager of Network Operations
Carbone of America
215 Stackpole Street
St.Marys, PA 15857
Phone: (814) 781-8442
Email: [email protected]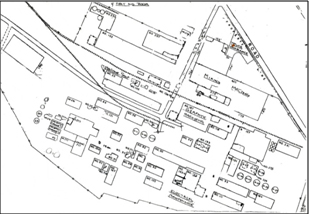 Description: In 2003, SuperUser conducted a 6-building wireless site survey of the Carbone's 'back' manufacturing facility. The scope of this project included a building-by-building analysis to determine the necessary mesh wireless equipment requirements, their placement, and related power considerations. With upgrades, the solution and related infrastructure, installed by SuperUser, remains in place and continues to cost-effectively support our operations today.
Testimonial: "SuperUser's design layed the foundation for our facility-wide wireless backbone. Their work was thorough, well documented, and has served us well from 2003 to present."
The references above were selected to provide a cross-section of client references. Additional references are available upon request.